From mantels to custom cabinets surrounding your new fireplace, artwork and more, we'll help you select the fireplace accessories and create pieces that complement each other and complete your vision.
The options are endless to add fireplace accessories to your home and make your space as inviting as possible. Stop in and look through our variety of ideas on display and visit with our designer.
Custom Cabinets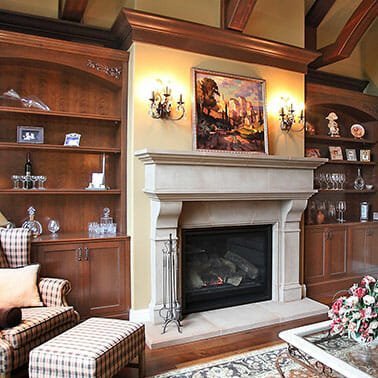 Whether or not your custom cabinets incorporate your fireplace, Home & Hearth's design specialists will work with you to give you exactly what you're looking for. We work with local specialists who can custom build or custom reproduce cabinets from a picture you like using a variety of quality materials and finishes to suit your particular taste.
Mantels & Hearths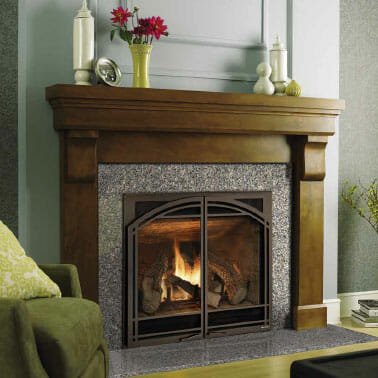 Home & Hearth will help you design and complete your custom mantel & hearth from start to finish. We offer mantel design services, manufacturing, custom finishing and installation. With over 80 fireplaces on display, we also give you the opportunity to visualize your mantel in a variety of styles and designs. From select woods to limestone to Brazilian marble and more, the choice is yours.
Surrounds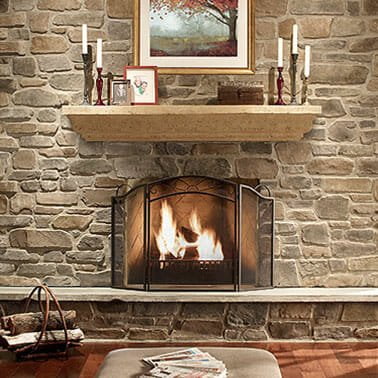 From ceramic tile to granite to stone, Home & Hearth offers an incredible variety of fireplace surround options. We work with local, professional contractors who offer many tile options for you to choose from and we coordinate professional installation so you don't have to worry about it.
Gas Fireplace Fronts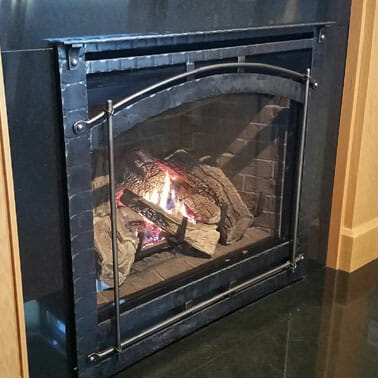 There are many fireplace fronts to choose from. Depending on your design preferences, fireplace fronts can range from simple to extravagant or traditional to contemporary. No matter what manufacturer and model fireplace you choose, fireplace fronts radiate a pleasing quality associated with harmony of form, color, excellence of craftsmanship and originality of the fireplace.
Wood Fireplace Doors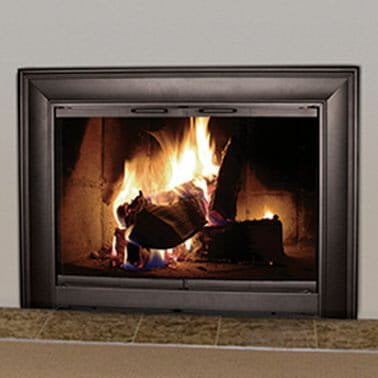 Select from a wide and varied offerings of models, styles and sizes to fit your masonry or zero clearance wood fireplace.  You will find the industry's largest selection of styles and finishes to fit any décor and application.
Tools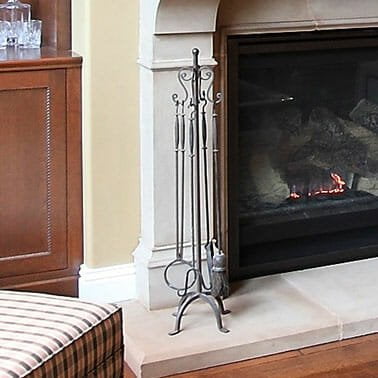 Home & Hearth offers Pilgrim Hand Crafted Hearth-ware, as well as many other unique and innovative designer fire screens and tool sets. We also have unique, one-of-a-kind fire screen and toolsets for you to choose from.
Whether you want classical, contemporary, traditional or decorative tools, we have what you're looking for at Home & Hearth. From one generation to the next, our hand forged tools, screens, hearth accessories and more stand the test of time.